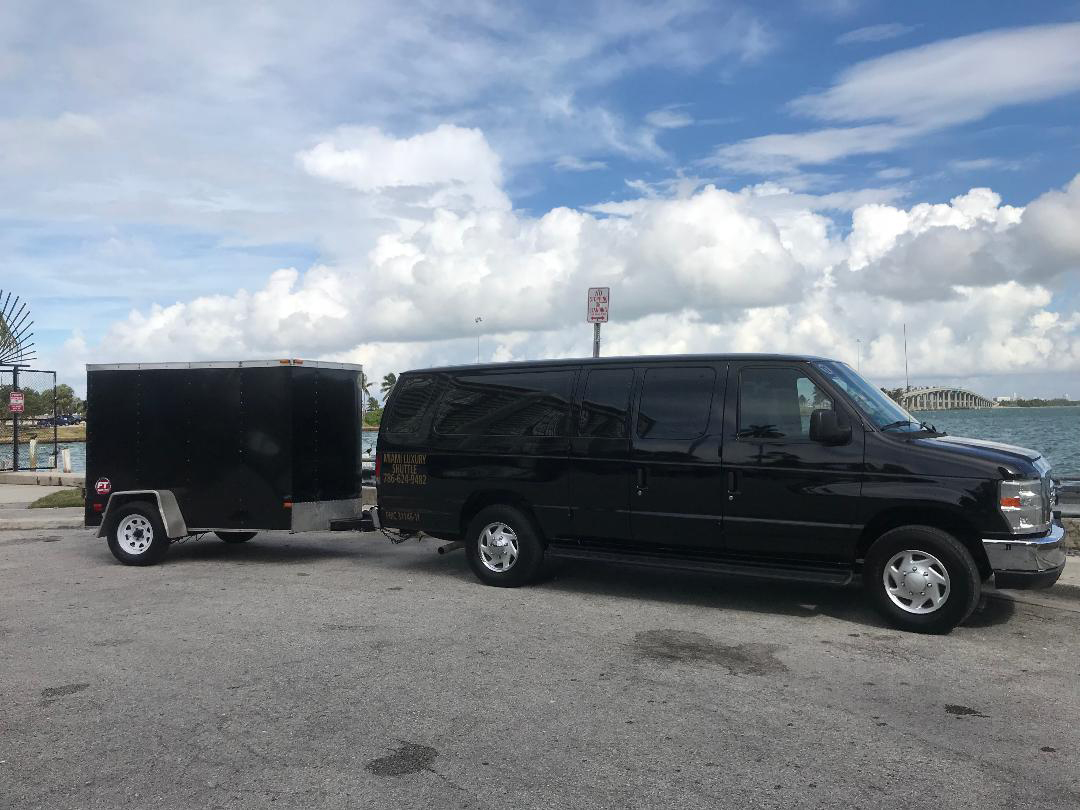 Looking for the best shuttle shared solution in Port of Miami, Miami Airport and Ft Lauderdale Airport?

Miami Luxury Shuttle provides shuttle Shared Service specifically geared to helping people get to the Miami Cruise Port. All Cruise passenger welcome.
When you book a shared ride with Miami Luxury Shuttle, you'll be grouped together with other riders who are heading to the same place as you at the same time. If you need a Miami Airport Shuttle to Port of Miami or a Fort Lauderdale Airport Shuttle to Miami Cruise Port, this is a great choice.
Book Now

We provide shared shuttle service from Miami Airport and nearby hotels to the Port of Miami and back. We also provide our shared ride service from the Fort Lauderdale Airport and nearby hotels to the Port of Miami and back. The Miami Port Shuttle will get you where you need to be.
When you book a shared ride, you'll have a timely, no-stop, direct ride to your destination. Our drivers are always very punctual. We understand how important it is for you to get to your destination on time, so our drivers will arrive at your pickup destination early. You'll never need to worry about being late for your events or appointments. Our drivers embrace timeliness with confidence and will get you there on time. Shared- rides can be reserved and paid online at least 24 hours before pickup time.
We pick up at each arrival terminal's designated area for "Commercial Passenger Vehicles" at both airports and Port of Miami.
Our schedule for the Airport to the Port of Miami are from 7:00 AM to 1:00 PM every hour. Same schedule for the Port of Miami to Miami Airport (MIA) or Fort Lauderdale Airport (FLL) and Hotels 1.5 miles from Airports.
Our shared ride service is the perfect cost-effective ride option for anyone traveling on a budget. Booking a shared ride also uses less fuel and is more eco-friendly than booking your own car. Our excellent staff of professional drivers understands that you need to get to your destination safely and on time. We are happy to provide you with transportation services of unparalleled quality and look forward to assisting you with your travel needs.
The Port of Miami Shuttle includes toll road fees, seaport fees, and airport fees. Driver gratuity is not included in the cost of the ride.
Miami Luxury Shuttle provide the best Fort Lauderdale Airport Shuttle to Miami Cruise Port and Miami Airport Shuttle to Port of Miami and back. Port of Miami Shuttle to Miami Airport and Miami Cruise Port Transportation to Ft Lauderdale Airport
IF YOU DONT FIND YOUR RIDE IN THE LIST PLEASE CONTACT US
Reservation